Louisiana is a unique state filled with lively cities and deep cultural history. Its two biggest cities, New Orleans and Baton Rouge, sit at a low elevation on large bodies of water — the Gulf of Mexico and the Mississippi River. This low elevation creates an interesting environment for local wildlife.
Animals in the area may seek shelter in the winter months when temperatures begin to drop or during mating seasons. If you reside in Baton Rouge or New Orleans, you can trust Urban Jungle Wildlife Removal to rid your home or business of animal infestations. 
Request Services ➔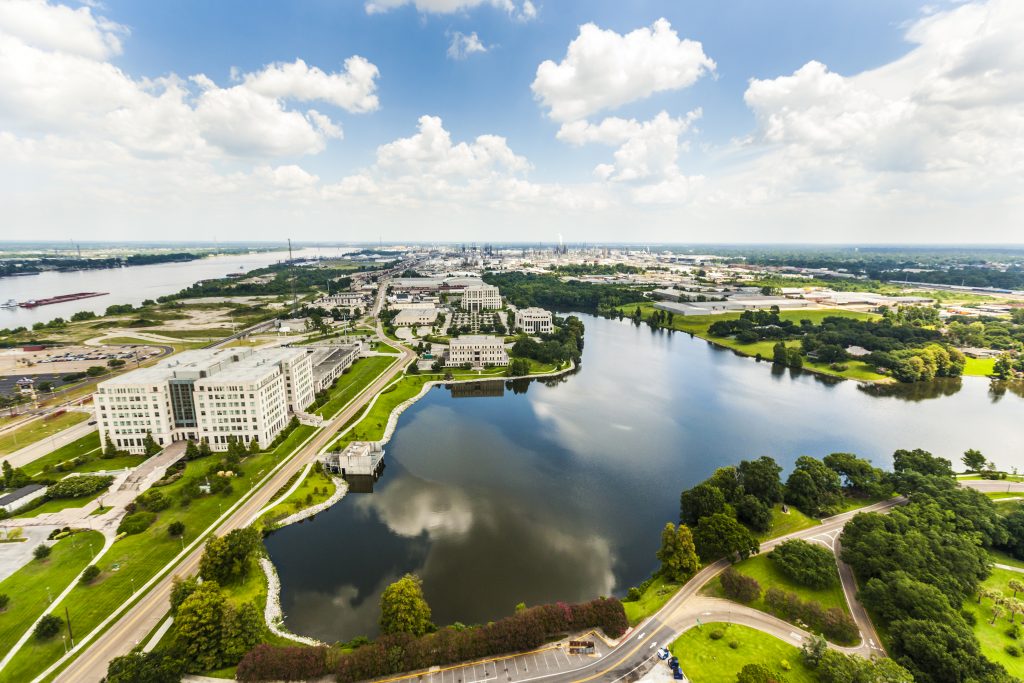 Common Pests
Common wildlife we encounter in Baton Rouge and New Orleans properties includes rats, squirrels, bats, raccoons, skunks and armadillos. 
Our wildlife removal services begin with an inspection to determine what animals have infiltrated your home or business. Our team members are educated in biology and thoroughly trained to quickly identify the source of your wildlife problem. Once the pest is identified, we develop a custom plan for animal removal and exclusion.
Louisiana Wildlife Removal Services
Our primary goal is to get animals out of your home and keep them out. We provide complete wildlife removal services in Baton Rouge and New Orleans, beginning with removal and ending only when the job is complete, your home is clean and no animals can reenter the property.
Wildlife Trapping and Removal
Handling any wildlife infestation begins with trapping and removing the animals. We ensure that every single animal has been removed from your home before we move on to other services. If the process takes longer than two weeks, we will continue working at no extra charge until it's complete.
For immediate assistance with wild animals in living spaces, we offer emergency wildlife removal services in New Orleans and Baton Rouge. We'll get them out as quickly as possible to make sure you and your family are safe. We also offer dead animal removal and cleanup services.
Wildlife Exclusion and Repairs
We are dedicated to providing long-term solutions, not quick fixes. When we perform our exclusion and repair services, we will assess the damage done by the wildlife and seal up any potential entry points to prevent further damage and keep animals out for good.
We'll also perform repairs to your home or business, including insulation repair and replacement. If there's damage that we aren't equipped to repair, we will alert you to the problem and recommend someone who can fix it.
Wildlife Cleanup and Sanitation
Urban wildlife that gets into your home can expose you and your family to dangerous diseases and parasites. Rats alone are known to carry more than 35 diseases. Most of these illnesses are transferred from contact with the animals' feces, urine or saliva.
Our team members know the risks associated with each critter and are trained to expertly clean and sanitize your property to protect everyone. We use EPA-approved commercial cleaning products to make the space safe.
Rid Your Louisiana Property of Nuisance Animals With Urban Jungle
Take on animal infestations with Urban Jungle Wildlife Removal in Baton Rouge and New Orleans. Our services are thorough, transparent and effective. Get a quote by contacting us online or calling (504) 291-1842.