Urban Jungle Wildlife Removal provides professional residential and commercial wildlife trapping and removal services. Our team is made up of trained wildlife biologists who truly know wild animals and how they operate. 
Common animals that could be living rent-free in your home include bats, raccoons, rats, squirrels and opossums. We can quickly locate, trap and remove any animals that have made their way into your home or business uninvited. 
Request Trapping & Removal Services ➔
Jump to Section: 
How It Works
When you call Urban Jungle Wildlife Removal for wildlife trapping services, we get started right away. One of our college-educated wildlife biologists will be assigned to your case. You'll work with them throughout the entire process, and they will be able to explain everything along the way to keep you informed.
We begin every service by conducting an initial inspection to determine how the animals have entered your home or business and what damages they have caused. Our trained professionals are experts in their field, so they understand the animals' behavior. Every team member is fully insured, which allows them to get into hard-to-reach places and go where the animals go.
After we conduct our evaluation, our team will get started formulating a plan and begin setting traps. Every situation is different, so we'll customize your service plans to meet your wild animal removal needs.
Timely Animal Trapping and Removal
After the traps have been set, we will check back every one to three days. Overall, wildlife trapping services typically take one to two weeks. These times may vary depending on individual circumstances like the type of wild animal, its location and the extent of the problem. 
We'll evaluate your situation and give you a realistic time frame for completing the process. By the end of our services, we guarantee the animals will be removed, no matter what — even if it takes longer than we expected it to.
If your wild animal removal services take more than one to two weeks, rest assured that we will not charge any additional fees. Unlike many competing wildlife control services, we don't charge for each visit or each animal caught. You'll get the attention and service you need for the price you are quoted.
Once the animals are trapped and removed, we can begin working on exclusions and repairs to keep the issue from recurring.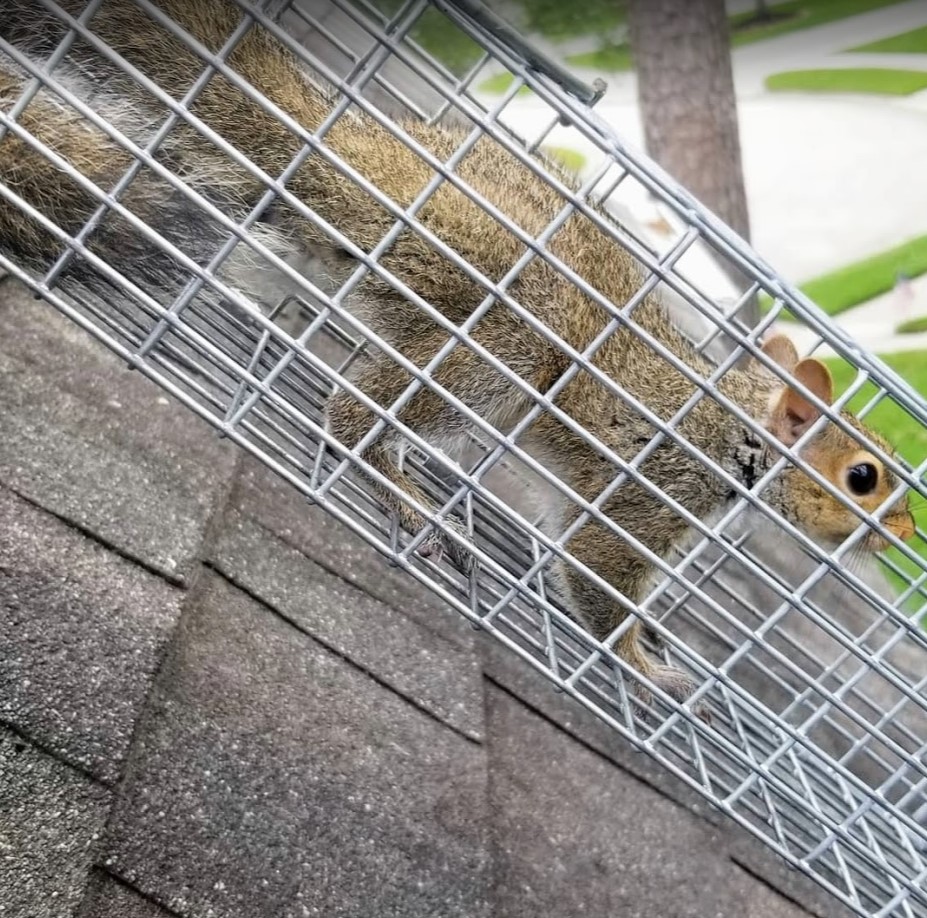 Dead Animal Removal Services
In addition to live animal removal, our trained wildlife biologists can also remove any deceased animals from your commercial or residential property. We can remove any dead wild animals as well as dead domestic animals such as dogs and cats that have gotten into your crawlspace or yard.
Our team will remove the body, sanitize the area and alleviate any lingering odors using industrial deodorizers.
---
Frequently Asked Questions
What Types of Animals Do You Remove?
At Urban Jungle Wildlife Removal, we offer wildlife trapping and removal of nuisance wild animals as well as removal of dead wild and domestic animals. If you're not sure whether we can help with your animal situation, contact us to speak to a member of our team.
How Much Does It Cost to Remove Wild Animals From a Property?
The cost of removal depends on many factors, including the type of animals involved and where the animals are located on the property. Once we know more about your situation, we can give you an estimate of how much the service will cost.
What Do Wildlife Removal Companies Do With Animals?
At Urban Jungle Wildlife Removal, our team consists of college-educated professionals with degrees in biology or related fields, so we understand how to remove animals safely and correctly. In some cases, state laws allow us to release trapped wildlife. The details depend on the wildlife transportation and possession laws in your area. In general, laws depend on the species and condition of the animal, and our team is always happy to keep you informed of our process.
Do You Offer Cleanup Services?
One of the reasons property owners contact our team at Urban Jungle Wildlife Removal is because animals cause a mess. In fact, most property owners want to remove an animal not so much to get rid of it but to handle the mess and damage the animal has caused.
At Urban Jungle Wildlife Removal, our exclusion and repair services help exclude animals from the home by determining where animals are getting in and ensuring those entry points are no longer available to wildlife. We make sure the necessary entry points to your home, such as vents, are still functional. Our team also ensures we are strategic about the exclusion process, so animals don't get trapped inside and cause even more damage and mess.
We repair the damage caused by animal entries, and our team also offers cleanup services, such as chemical sanitization, attic cleanup, contaminated insulation replacement and treatment for ectoparasites introduced by wildlife such as mites, ticks and fleas. During our repairs, if we notice damage to major systems such as your electrical system, HVAC or plumbing, we will alert you immediately so you can get repairs from your preferred professionals.
At Urban Jungle Wildlife Removal, our team members have degrees in biology, as well as insurance that allows them to head to where animals can make the biggest messes. Our wildlife cleanup and sanitation services include full attic decontamination and full sanitization of areas impacted by wildlife. We remove droppings, shredded material and other matter which can transmit disease and cause property damage and odors. We leave your home healthier and cleaner.
Why Should You Call a Professional Wildlife Removal Company?
Urban Jungle Wildlife Removal has a team of wildlife biologists who know how to effectively and safely deal with different species of wildlife in your home. We know where to look for animals and animal entrance points and how to effectively reduce the risk of entries in the future, offering you a long-term solution.
---
Contact Us Today for Wildlife Removal Services
At Urban Jungle Wildlife Removal, our top concern is the safety of you, your home and your property. We will trap and remove any wild animals putting you at risk in a safe and timely manner.
If you need wildlife trapping and removal services in Houston or the surrounding area, we can help. Feel free to contact us online or give us a call at (833) 732-0439.
Check out our primary service areas: