Urban Jungle Wildlife Removal provides professional wildlife trapping and removal services for your residential, commercial and agricultural needs. Whether you have mice in the attic, squirrels on the roof or raccoons in the crawlspace, our team of wildlife biologists will work to get rid of them for you. Keep reading to learn more about our methods, and contact Urban Jungle Wildlife Removal LLC for more information!
Request Trapping & Removal Services ➔

About Our Trapping and Removal
We know every customer has a unique set of needs, so we don't offer one-size-fits-all solutions. We tailor our services to meet the specific requirements of your home or property and work hard to ensure you feel comfortable with the process.
For years, Urban Jungle Wildlife Removal has trapped and removed common animals like squirrels, raccoons, opossums, mice, bats and more. Our methodical approaches can resolve your pest issue as quickly and efficiently as possible. Afterward, we can protect your home or business from future infestations by applying preventative measures.

How Our Pest Control Services Works
Our pest control service is designed to make your life easier in five key steps, in which we will:
Conduct an initial inspection.
Create a customized game plan for your needs.
Set traps and check on them every one to three days.
Keep checking back until the pests are removed, no matter how long it takes.
During the trapping and removal process, we begin working on our other services — exclusion, reinforcing entry points.
Once we have completed the removal we can begin on cleanup, sanitation, insulation replacement and more.
Why Work With Urban Jungle
If you're searching for a fully insured wildlife control company with experience handling all kinds of animals in hard-to-reach places, look no further than Urban Jungle. With college-educated wildlife biologists, experience and expertise, your critter problems will soon be a thing of the past. Unlike other companies that charge per trap or by the number of trips required to remove animals, we quote you up-front (during the initial inspection).
We customize our services based on your needs and requirements so that you achieve the results you want. When you partner with us, you'll work with the same person throughout the entire process, and they will be able to explain everything along the way to keep you informed.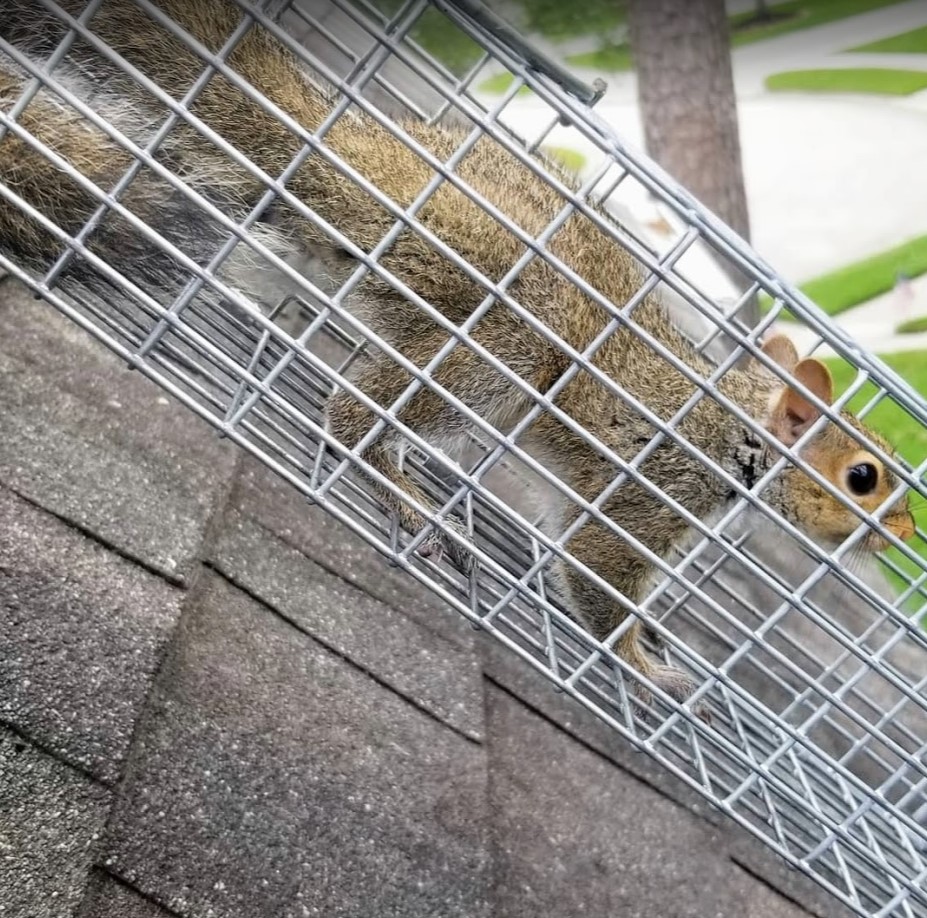 Schedule Wild Animal Removal Services Today
Are you tired of hearing critters running in your attic or scratching in your walls? Let Urban Jungle Wildlife Removal help you get rid of them as soon as possible!
We offer customized trapping and removal services to remove these animals from your home or business and keep them out. Our experts will identify the animal and provide an appropriate solution.
Schedule a removal service with Urban Jungle Wildlife Removal in just a few clicks. Fill out our contact form or give us a call and we'll get back to you with next steps for your exact situation.
---
Frequently Asked Questions
What Types of Animals Do You Remove?
At Urban Jungle Wildlife Removal, we offer wildlife trapping and removal of nuisance wild animals as well as removal of dead wild and domestic animals. If you're not sure whether we can help with your animal situation, contact us to speak to a member of our team.
How Much Does It Cost to Remove Wild Animals From a Property?
The cost of removal depends on many factors, including the type of animals involved and where the animals are located on the property. Once we know more about your situation, we can give you an estimate of how much the service will cost.
What Do Wildlife Removal Companies Do With Animals?
At Urban Jungle Wildlife Removal, our team consists of college-educated professionals with degrees in biology or related fields, so we understand how to remove animals safely and correctly. In some cases, state laws allow us to release trapped wildlife. The details depend on the wildlife transportation and possession laws in your area. In general, laws depend on the species and condition of the animal, and our team is always happy to keep you informed of our process.
Do You Offer Cleanup Services?
One of the reasons property owners contact our team at Urban Jungle Wildlife Removal is because animals cause a mess. In fact, most property owners want to remove an animal not so much to get rid of it but to handle the mess and damage the animal has caused.
At Urban Jungle Wildlife Removal, our exclusion and repair services help exclude animals from the home by determining where animals are getting in and ensuring those entry points are no longer available to wildlife. We make sure the necessary entry points to your home, such as vents, are still functional. Our team also ensures we are strategic about the exclusion process, so animals don't get trapped inside and cause even more damage and mess.
We repair the damage caused by animal entries, and our team also offers cleanup services, such as chemical sanitization, attic cleanup, contaminated insulation replacement and treatment for ectoparasites introduced by wildlife such as mites, ticks and fleas. During our repairs, if we notice damage to major systems such as your electrical system, HVAC or plumbing, we will alert you immediately so you can get repairs from your preferred professionals.
At Urban Jungle Wildlife Removal, our team members have degrees in biology, as well as insurance that allows them to head to where animals can make the biggest messes. Our wildlife cleanup and sanitation services include full attic decontamination and full sanitization of areas impacted by wildlife. We remove droppings, shredded material and other matter which can transmit disease and cause property damage and odors. We leave your home healthier and cleaner.
Why Should You Call a Professional Wildlife Removal Company?
Urban Jungle Wildlife Removal has a team of wildlife biologists who know how to effectively and safely deal with different species of wildlife in your home. We know where to look for animals and animal entrance points and how to effectively reduce the risk of entries in the future, offering you a long-term solution.
---