The services offered at Urban Jungle Wildlife Removal go beyond trapping and removing wild animals that have gotten into your home or business. We want to address your wild animal problems from start to finish.
In addition to our wildlife removal services, we offer exclusion and repair services to address the causes of your animal problem to prevent it from occurring in the future.
Request Exclusion & Repair Services ➔
Jump to Section:
How It Works
When an animal has gotten into your home or business, it can cause a slew of problems. The immediate solution is to trap and remove the animal to stop it from causing damage, but that isn't the end of it. The quick-fix solution is not enough in these situations. If the cause of the problem isn't addressed, animals are free to reenter the home and start all over again.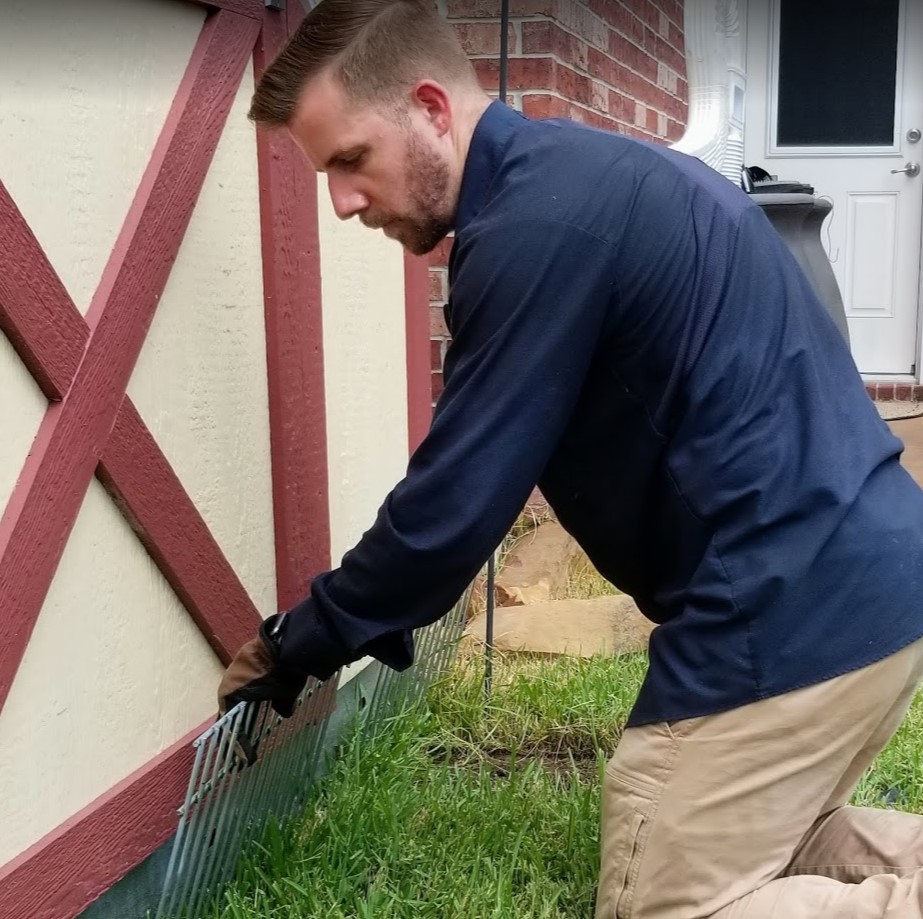 Urban Jungle offers long-term solutions to keep your home infestation-free for years to come. When we come to your home to conduct our initial inspection, we investigate where animals may be entering. Our wildlife biologists are fully insured, so they're able to get down and dirty, seeking out any entry points.
Once the entry points are identified, we get to work. Our team will close up any animal access points, repair damages caused by animal entries and reinforce any other potential future entry points — essentially wild-animal-proofing your property. We call this part of the process "exclusion" because our goal is to exclude animals and prevent them from coming into your house. 
Our wildlife exclusion process is done over the course of one to two weeks rather than all at once. As a result, any animals that get in don't get stuck and cause further damage.
Long-Term Solutions
The first step to preventing animals from entering your home is to have us complete exclusion services and seal up all the potential entryways, but there's more that can be done. We can provide monthly and bi-monthly preventative services for animals like rodents, moles, armadilloes, snakes and birds to control the population outside of your home and guarantee our work.
We only provide monthly or bi-monthly scheduling for most services, since pesticides generally do not last more than 30-45 days, and most rodenticides are completely consumed in 30-60 days. We stay updated on all local, state and federal laws to ensure our services are safe for the environment.
Cleanup and Repair Services
As part of our initial evaluation, we'll take a look at what damages have occurred due to your uninvited visitor. Wildlife that has gotten into homes and businesses can cause extensive damage to insulation, wiring, HVAC systems and other parts of your structure. If left unaddressed, these damages can cause even more trouble down the road.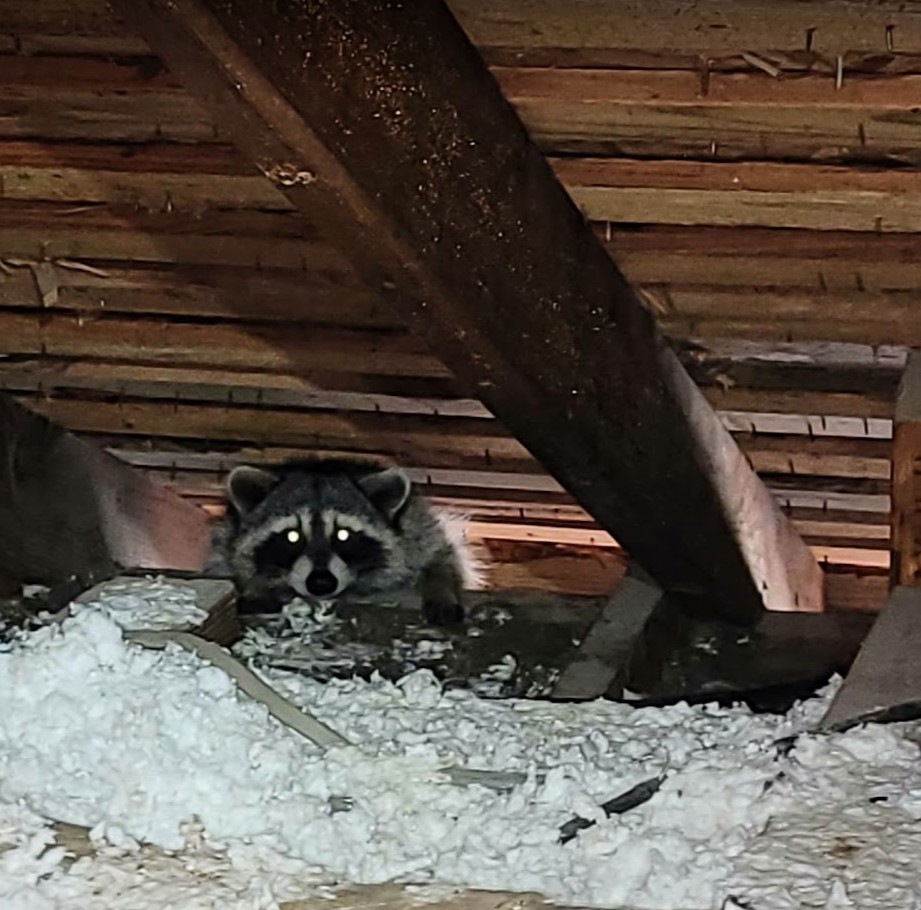 Depending on the extent of the damage, we may recommend an attic cleanup, chemical sanitization of the attic, treatment for ectoparasites (flea, ticks, and/or mites brought in by the animals), repairs to some of the damages, and new insulation.
Our team is trained to remove and replace contaminated or animal-damaged insulation and fully clean up your attic space. In the event that there's more extensive damage we cannot address ourselves — like damage to HVAC, ductwork, plumbing or electrical systems — we'll alert you to the issues and recommend a repair.
---
FAQs About Our Wildlife Exclusion and Repair Services 
Check out some of our most frequently asked questions to learn more about our wildlife exclusion and repair services. 
Why Is Wildlife Exclusion Important? 
This service is essential because once animals have made their way inside, they can cause widespread destruction to your belongings and your property's wiring, insulation and HVAC. Along with damaging your home or business, animals, especially rodents, can carry harmful diseases ranging from salmonella to hantavirus. Resolving the issue with professional care is the best way to protect your property and prevent future disturbance. 
 Wildlife exclusion is all about effectively handling wildlife infestations in your home or business. If you are currently dealing with a wildlife problem, exclusion can solve it and prevent future problems from occurring. 
What Are Some Common Wildlife Exclusion Services?
Our team has been specially trained on how to trap, remove, handle or treat a wide range of wildlife and pests. We can repair current damage, including patchwork to prevent reentry like covering roof vents and patching soffit gaps. 
In addition to the repairs, we'll also determine if there are any other access points that could put your home or business at risk for future infestations. As part of our exclusion services, we'll seal any openings that are often left by builders and reinforce potential entry points.
How Long Will Exclusion Protect My Property?
The length of time our exclusion services can protect your property may vary based on the type of infestation and the level of damage incurred. For your peace of mind, our exclusion services are backed by a minimum 1-year warranty for most animals. 
How Much Does Wildlife Exclusion Cost?
Wildlife exclusion services can range in price based on the type of animal, the number of entry points, and the materials needed to exclude or reinforce the openings. Every situation is different, which is why one of our specialists will inspect your house or business before getting started. 
During this time, you'll learn more about which services are needed and receive a specific quote, so you know exactly what to expect.
How Do the Repairs Look?
While our team focuses on preventing wildlife entry, you can trust that we'll do everything possible to maintain your property's aesthetic. We strive to make sure every seal and repair is discreet. 
Check out some of our before and after pictures of past work to get an idea of what to expect. 
---
Contact Us to Get Started
Urban Jungle Wildlife Removal is ready to address your nuisance wildlife issues and find long-term solutions to prevent them from resurfacing. The safety of you, your family and your property is our top concern with any project. We'll work quickly to evaluate your situation and come up with a plan that is custom-made to help your home stay pest-free for years to come. 
We're so confident in our work that we offer a full one-year warranty on all of our exclusion and repair services. If you reach the end of your first year with no issues, you can purchase another year to stay covered. If we service your property monthly or bi-monthly we will warranty our work as long as we continue your service.
If you need a wild animal removed from your home and want to begin the process of exclusion, please contact us online or give us a call at (833) 732-0439.